Suncheon Art Platform
This design was developed for a new art museum and civic centre in Suncheon, South Korea. The proposal is influenced by the traditional Korean Hanok courtyard house. The courtyard form naturally creates an environment which is both protective and welcoming, suitable for exhibiting and promoting art and culture.
Following Korean tradition, the entrance faces south and the river, with the hills behind. The building is square in plan - 58 x 58m - and all of the principal elements of the building are arranged around the central courtyard – 20m x 20m – which can be used as the external exhibition space. The roof is cantilevered off perimeter columns providing an entirely column free space throughout the building.
The south side of the building contains the main reception, including the tourist information area, gallery and shop. A series of doors open up along the south elevation giving generous access from the piazza. The permanent and temporary gallery spaces are located on the west side and educational facilities along the east side. The art workshop, administration offices and plant room complete the courtyard along the north side. A glazed gallery runs around all four sides giving views into and across the courtyard and surrounding spaces.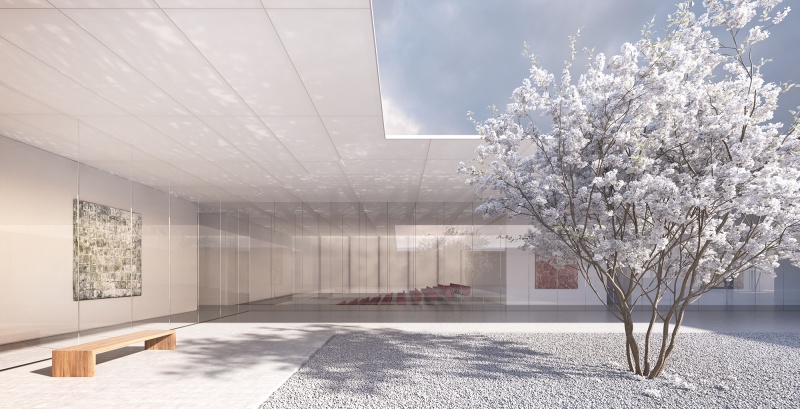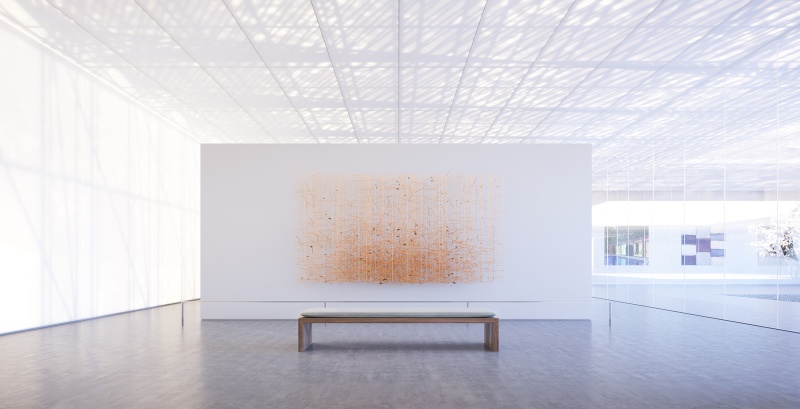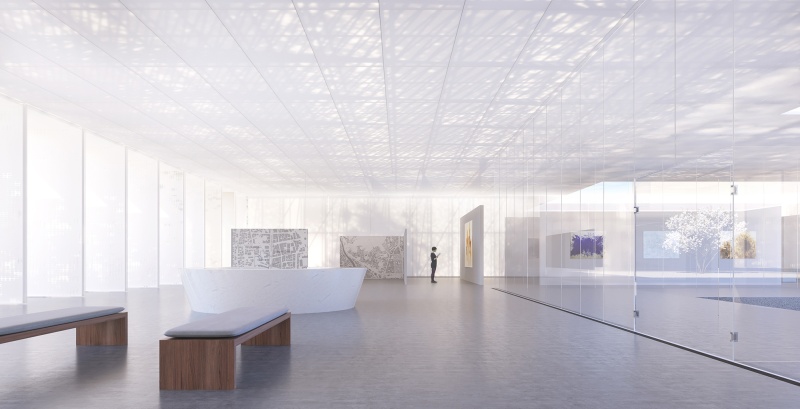 Project Details
Client

City of Suncheon

Location

Suncheon, South Korea

Date & Status

2016, Competition

Team

Florian Ballan, William Conway

Images

The Boundary