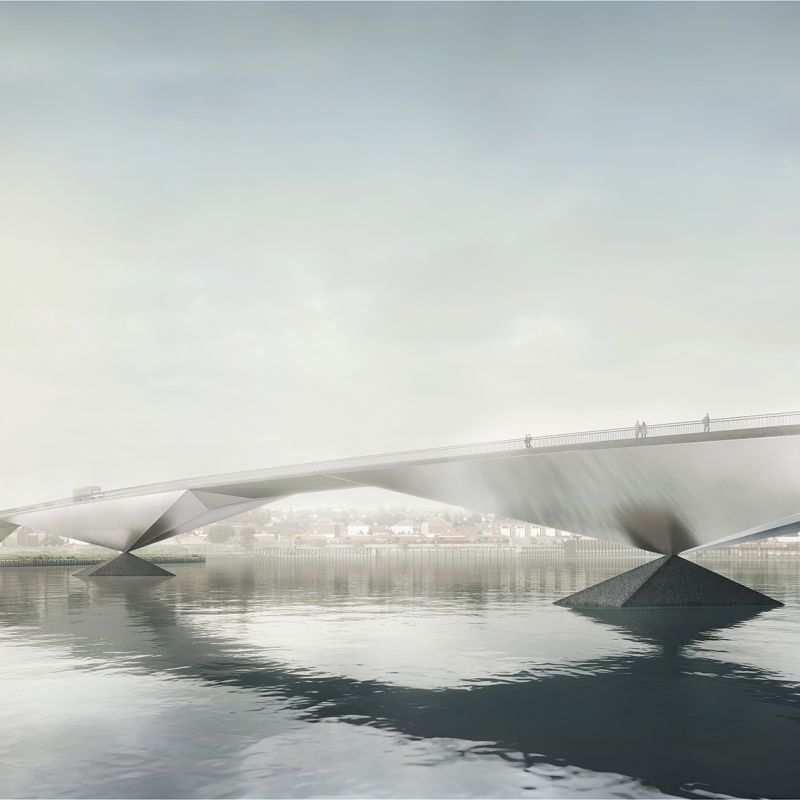 River Orwell Crossings
In 2016 the practice, working in collaboration with Ney & Partners and Adamson Associates, was shortlisted for the RIBA competition to design two new crossings over the River Orwell in Ipswich. In total five designs were required: two for each crossing and a further design for the renovation of an existing swing bridge over the entrance to the Neptune Marina.
The longer Bridge A, to the east of the town centre, totals 800m in length and was required to open in the centre to allow tall ships to enter the port. The shorter Bridge B crossed a tidal side branch of the river and would open up the regeneration of a large part of the old docks. Opening and fixed options were requested.

Project Details
Location

Ipswich, UK

Client

Suffolk County Council

Date & Status

2017, Competition

Team

Florian Ballan, Ambra Chiesa, William Conway, Joe Randall

Images

Hayes Davidson

Isaac Eluwole

Collaborators

Ney & Partners

Adamson Associates
Project Details