Centrála Správy železnic, Prague
In 2021 the studio won an open international competition for the new headquarters for Správa železnic, the Czech National Railway company, in central Prague.
The 44,000m2 development is divided into three distinct buildings linked with underground car parks, increasing in height from south to north.. Although the buildings are separated, the street façades form a continuous sweeping line along their entire length giving the impression of a single entity.
The façade is composed of vertical glass fritted panels around the perimeter of every floor counteracting the sun's heat in summer and reducing the energy consumption of the building. The fins are set at different angles with a gentle open and closed rhythm suggesting movement along the façades – evocative of the passing of a train.
The concrete frame has reduced spans and coffered slabs, maximising efficiency and reducing embodied carbon. The frame is left exposed, both as an architectural feature and in order to benefit from the thermal mass. The facade includes opening windows for natural ventilation and night time cooling.
The project commenced in May 2022 and is due to be completed in 2027.
.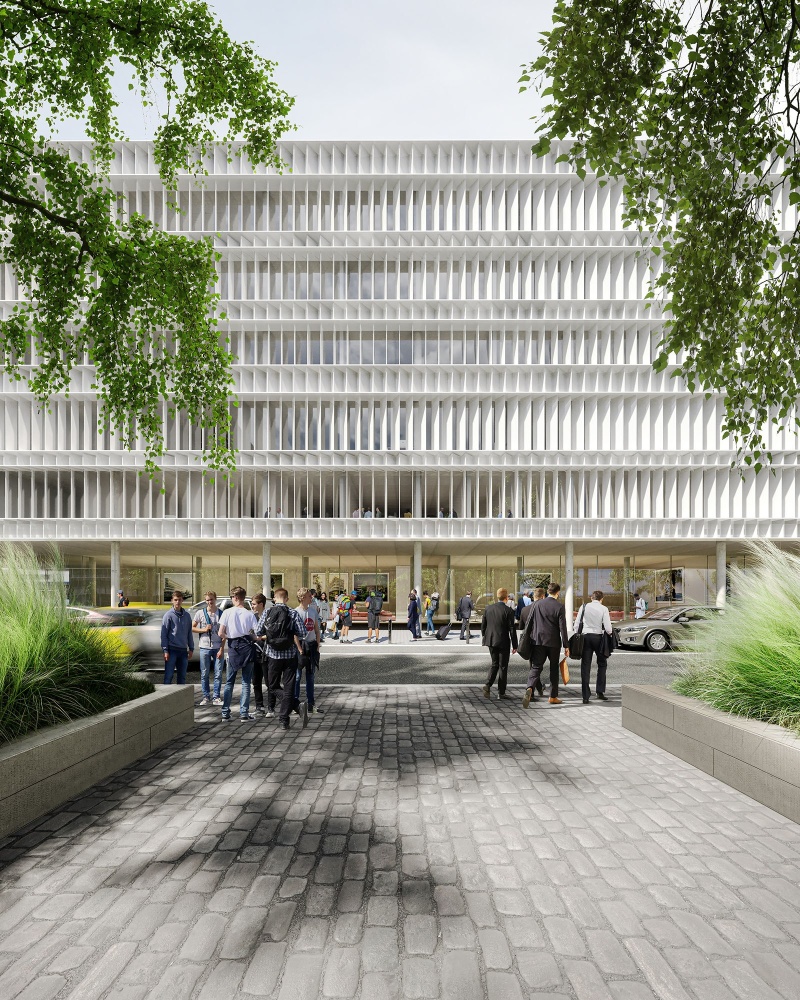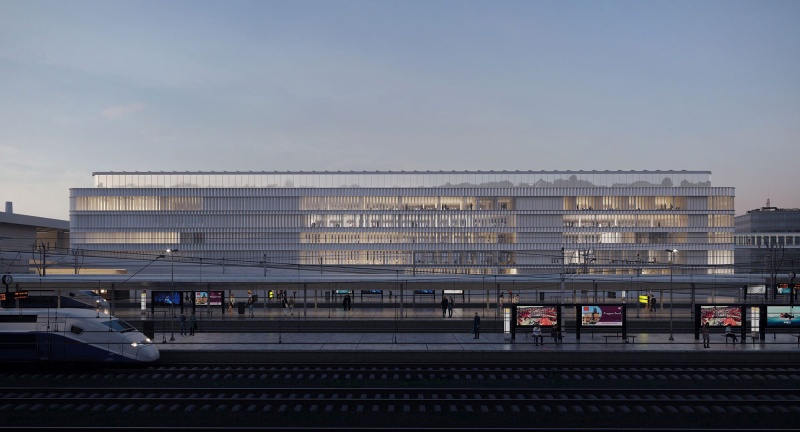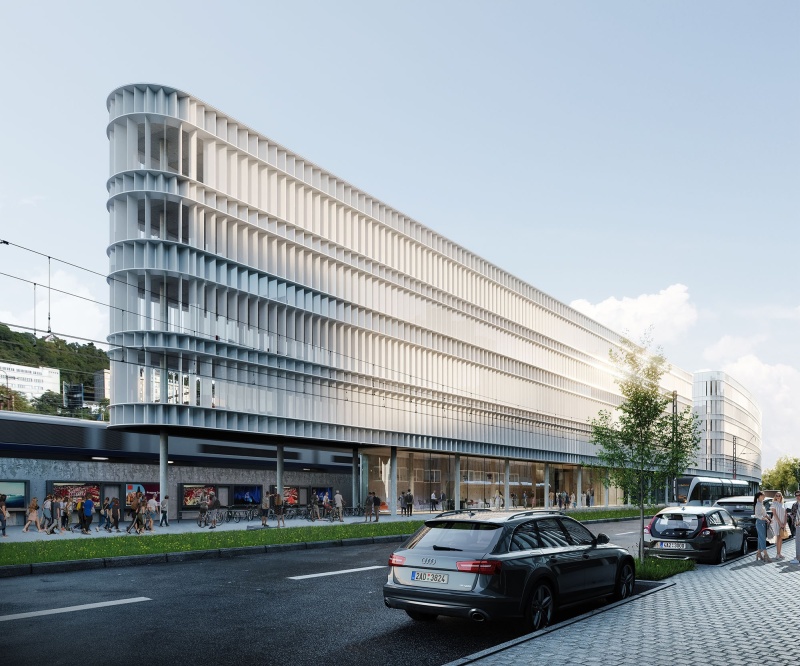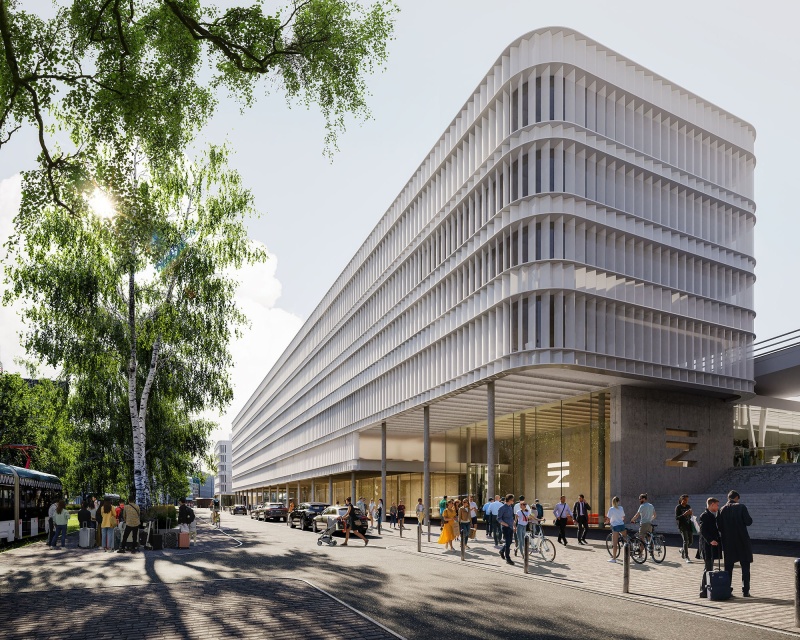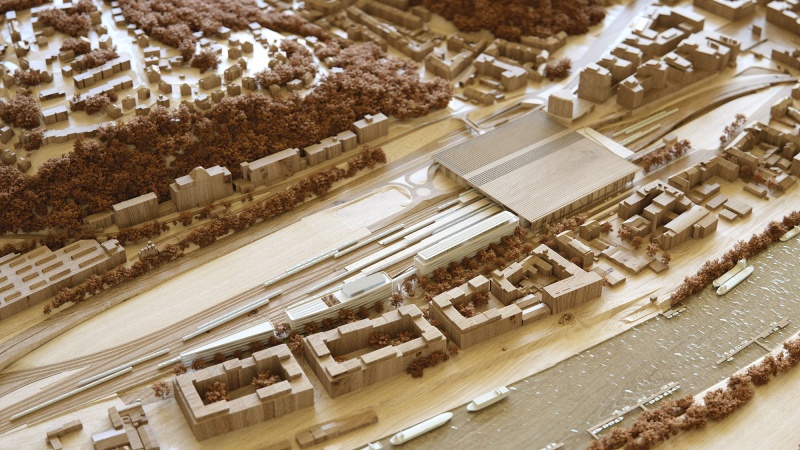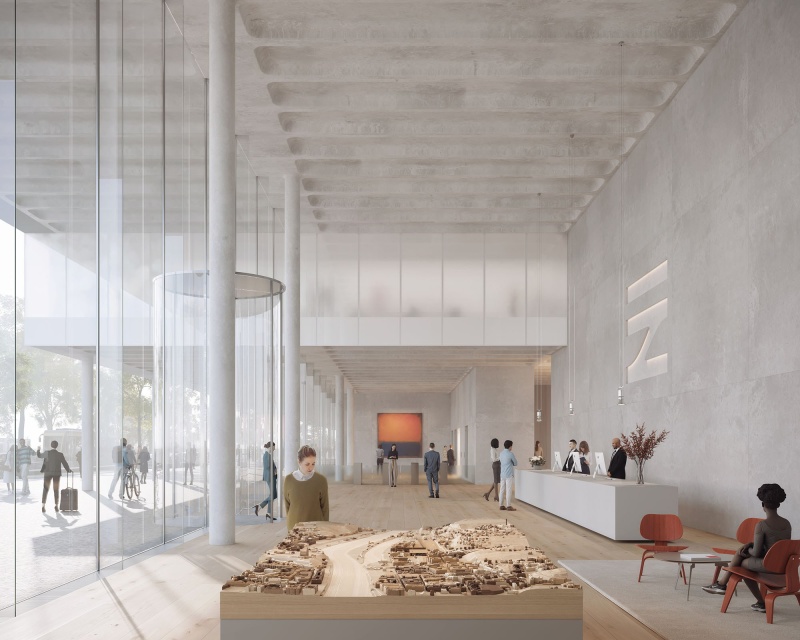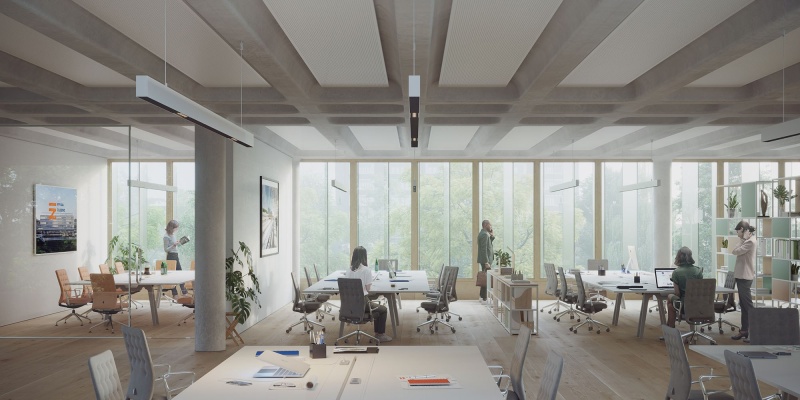 Project Details
Client

Správa železnic

Location

Prague, Czech Republic

Status

Planning

Team

William Matthews, David Walker, Giuseppe Tonelli, Petr Suma, Chris Hall

Collaborators

A8000 - Local Partners

Expedition - Structural Engineering

Atelier Ten - Services and Sustainability

Images

Imperfct*

Kin Studios

Isaac Eluwole