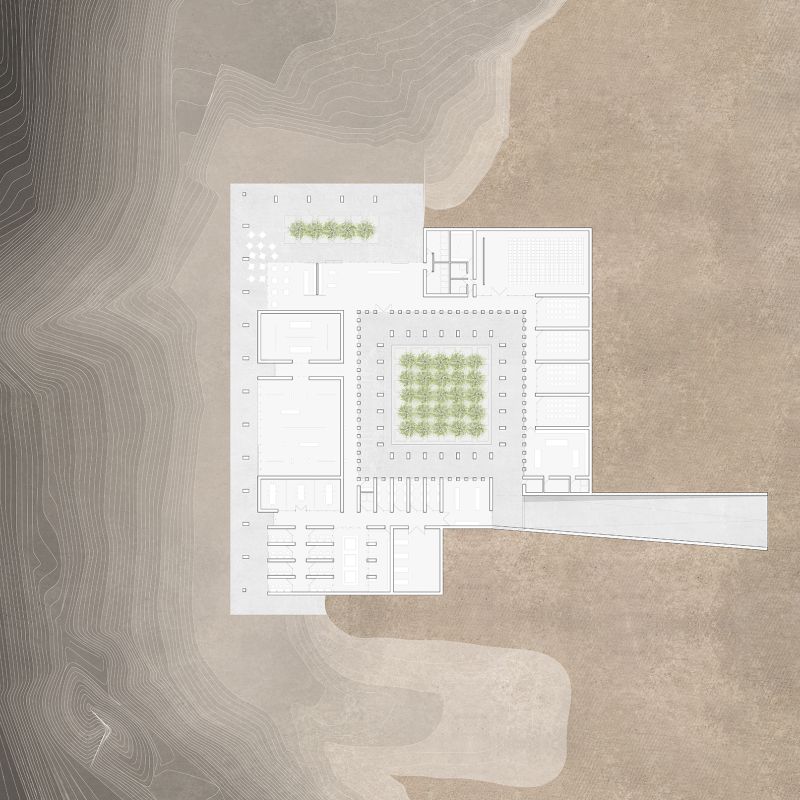 Bamiyan Cultural Centre
In 2014 UNESCO launched an international competition for a cultural centre in Bamiyan, central Afghanistan and the site of the world's largest Buddha statues destroyed by the Taliban in 2002.
Our proposal created a sunken courtyard with all of the main public and private spaces facing it. The exhibition spaces and auditorium had views out over the valley towards the caves opposite which used to house the statues. Rammed earth was the principal building material proposed with an exposed concrete slab creating a constant ground / roof plane penetrated only by the taller exhibition and auditorium spaces.
Project Details
Location

Bamiyan, Afghanistan

Client

UNESCO Afghanistan & Afghan Ministry of Information and Culture

Date & Status

2014, Competition

Team

William Conway, Lucy Reader
Project Details